Held twice a year on the beaches of Mamaia, in Romania, Sunwaves is the most acclaimed techno and electronic music festival in this country, besides being one of Europe's most loved. And for good reasons.
Currently in its 23rd edition, Sunwaves is known to provide the audience three simple things: a good selection of house and techno DJs, long DJ sets and crystal-clear sound, while they enjoy it all on the beaches of Romania's top summer resort. This combination has generated a loyal following, especially among fans of minimalist dance music, for whom there is no better festival. Many people come to Sunwaves to listen to major players of this style, Ricardo Villalobos, Zip, Rhadoo, Sonja Moonear and others, being given prime-time in front of crowds of their fans.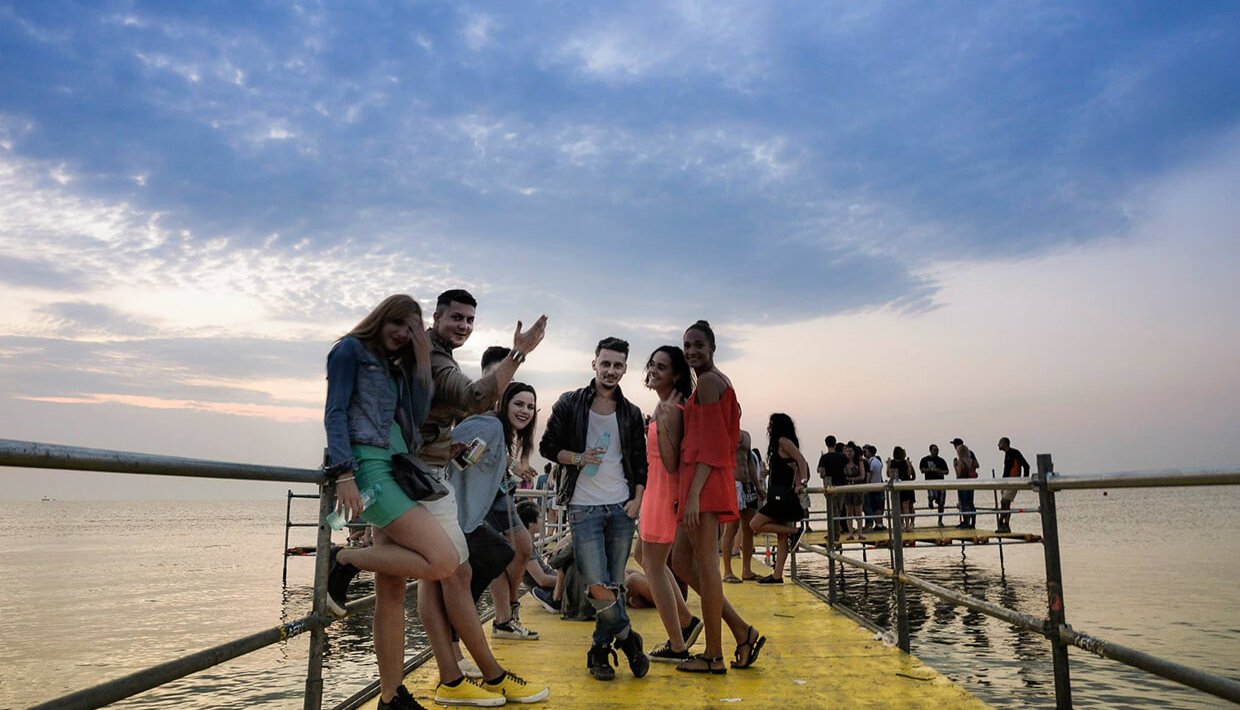 Photo taken during Sunwaves-2016
http://www.electronicbeats.net/sunwaves-festival-2016-review/
In 2018, Sunwaves presents five days with many reputed Dj's in it's six stages. Highlights go to names like Barac, Cezar, Craig Richards, Sammy Dee, DeWalta, Gescu, Herodot, Jamie Jones, Lee Burridge, Loco Dice, Magda, Marco Carola, Sonja Moonear, Margaret Dygas, Petre Inspirescu, Praslea, Priku, Raresh, Rhadoo, Ricardo Villalobos, Seth Troxler, and many others.
Margaret Dygas - the polish DJ will be playing in Sunwaves 2018
https://www.boogiecall.com/en/2016/01/23/ricardo-villalobos-margaret-dyga
The first edition of Sunwaves 2018 takes place between April 26 and May 1 at the city of Mamaia, in Romania. The second edition takes place in August. It is surelly an unmissable event for electronic music fans, who flood the Romanian town from all over Europe to listen to their favourite DJ's playing extended time in one of the best festivals of its kind. You can check the full festival lineup and more in the Sunwaves page here!
https://www.festivall-app.com/festivals/sunwaves
You can also use the FestivAll app to check the lineup, times, videos, and other informations during the festival.