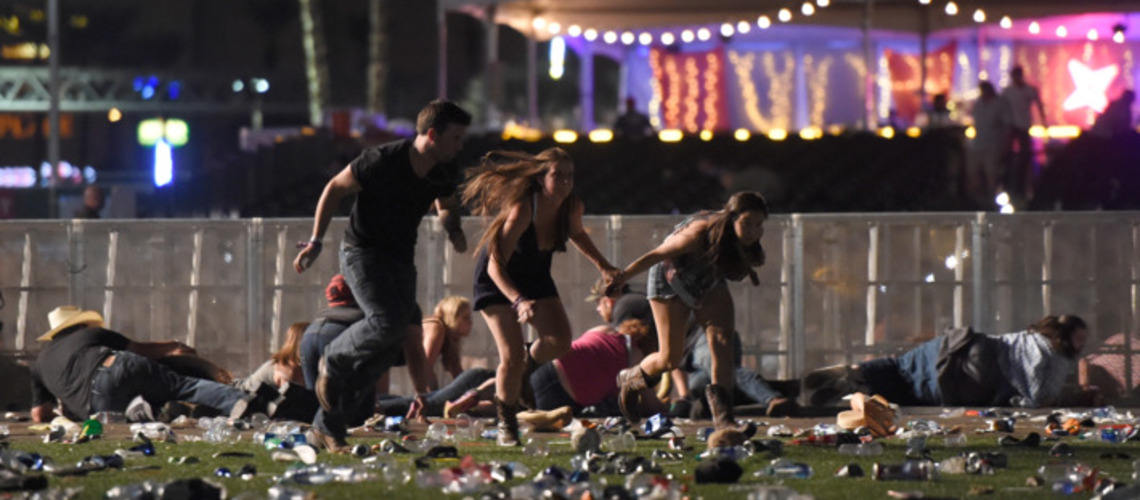 At least 50 people were killed and more than 200 wounded in a shootout during a country music festival in Las Vegas. This is the first official assessment made by the local authorities.
Briefing with @Sheriff_LVMPD regarding the Strip shooting. At least 20 dead, 100 injured. The shooter was local. pic.twitter.com/CzxRl9Oagw

— LVMPD (@LVMPD) 2 de outubro de 2017
A video was shared on Twitter from the moment the shooting began.
The first scenes of the shooting during a concert in #LasVegas!!!#NEWS #las_vegas #لاس_فيغاس pic.twitter.com/9PyvgtHdFq

— Rancy Rima (@RancyRima) 2 de outubro de 2017
The shooter fired at several people, including a police officer, during an outdoor concert. The suspect was shot down by law enforcement officers, who picked him up on the 32nd floor of the Hotel Casino Mandala Bay.
Confirming that one suspect is down. This is an active investigation. Again, please do not head down to the Strip at this time.

— LVMPD (@LVMPD) 2 de outubro de 2017
Police believe that there was only one sniper, but is looking for an Asian woman who would be the companion of the attacker. The Las Vegas airport was shut down due to the incident.