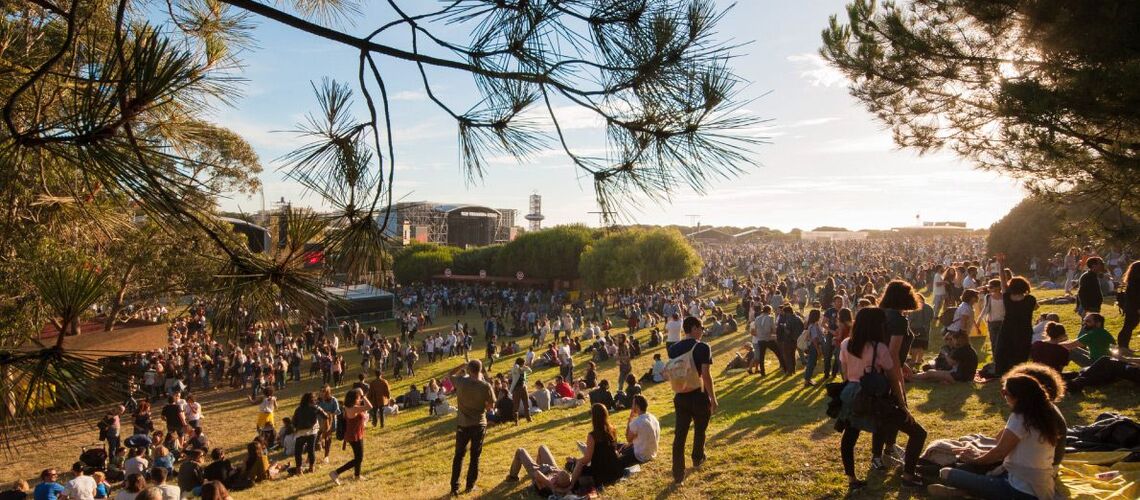 Music, sun and sea, partying every night and 850 km of beaches: it's one of the best combinations for summer music festivals in Portugal, where the richness of sound blends perfectly with historical heritage or rural environments.
In addition to good music, festivals are a chance to get to know the sites in an atmosphere of complete relaxation and fun. Lisbon and Porto have been acknowledged year after year as the perfect destinations for a short break and they have very lively evenings that are the natural continuation of the party atmosphere.
Here's our list of 10 portuguese festivals to hit up in 2020, in no particular order and covering all kinds of genres.
Lisbon, 20 - 28 June 2020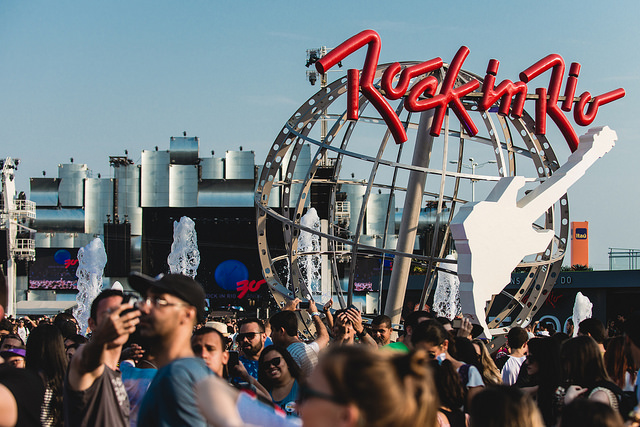 Rock in Rio is a recurring music festival originating in Rio de Janeiro, Brazil. The first edition took place in 1985 and today the event is one of the most important in the history of world music. It later branched into other locations such as Lisbon, Madrid, Las Vegas and Santiago. Eight incarnations of the festival have been held in Lisbon.
Its enclosure (Cidade do Rock) is a true music theme park with lots of entertainment and various activities, which are much more than the main stage shows - street performances, artistic demonstrations, exhibitions, dance shows, performances by digital influencers , cosplay, a ferris wheel and more.
Every two years, the city's Bela Vista Park welcomes musical megastars from all genres, from rock legends to modern pop icons, for a phenomenal five-day fiesta in the Portuguese capital.
This year lineup include Cailla Cabello, Anitta, Post Malone, The Black Eyed Peas, Foo Fighters and many more.
https://www.festivall-app.com/festivals/rock-in-rio-lisboa
Tickets: https://bit.ly/2HPI87z
Ericeira, Praia dos Coxos
3 - 4 July 2020
In July, Ericeira is invaded by the good vibes of Sumol Summer Fest.
In addition to the bands that thousands of lovers of beach life and good music will be able to hear in these two days, this festival also features summer, heat, holidays and the sea, in an area well known to surfers, who find here the best waves in the country . With a skate park, a famous surf spot and gorgeous golden sands on its doorstep, Sumol is the perfect combination between music festival and summer getaway.
There is also no concern for accommodation, since when purchasing the two-day pass, festival-goers can choose the camping option and stay at Ericeira Camping with a privileged view of the sea of Ribeira de Ilhas. This year the festival has as its motto "É o que és" (be what you are) which according to the organization "symbolizes well an attitude, a state of mind, a life motto of full acceptance of what we are, want and like to be, without major complications". Trippie Redd, Julinho Ksd and Burna Boy are names diclosed for the 2020 lineup. More is to come soon.
https://www.festivall-app.com/festivals/sumol-summer-fest
Tickets: https://bit.ly/2wosf5g
Oeiras
9 - 11 July 2020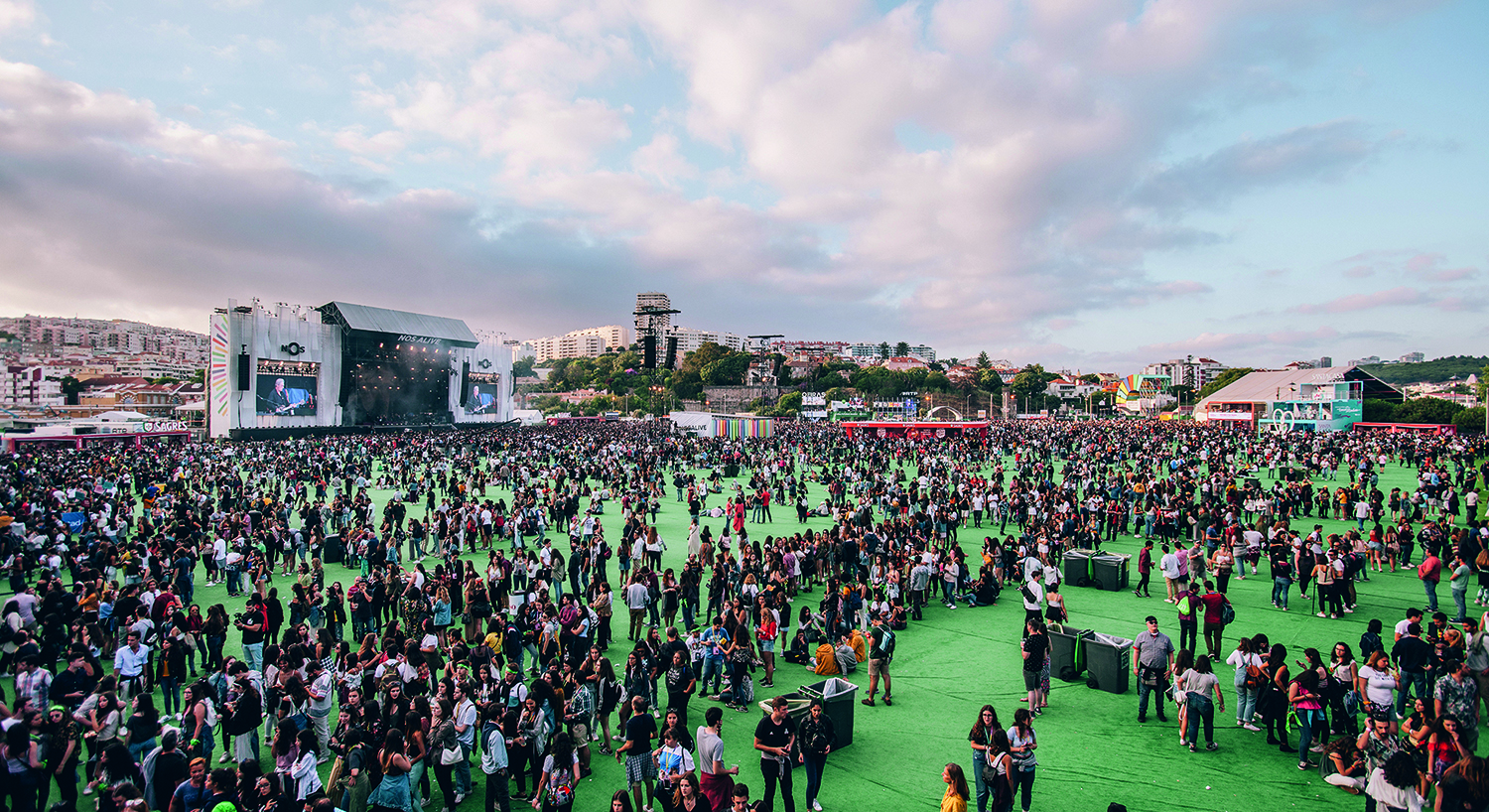 NOS Alive is considered one of the most emblematic festivals in Europe. Combined with the diversity of international artists, who cover styles as diverse as rock, indie, pop or techno, its location with a privileged view of the Tagus river is one of the main points of attraction that make this festival unique and unforgettable.
Famed for its consistently outstanding lineups, the festival attracts artists and music fans alike from across the globe. Confirmed artists for the 2020 edition include: Taylor Swift, Billie Eilish, Da Weasel, Khalid, Alt-J, Anderson.Pakak & The Free Nationals, Cage The Elephant, Two Door Cinema Club, Parov Stelar, Caribou, amongst many others.
Set on the beautiful coast of Oeiras, a municipality in the Greater Lisbon region, the festival combines its diverse and extensive lineup with the inescapable feel of a summer getaway, complete with the regions' golden sands and glorious weather.
https://www.festivall-app.com/festivals/nos-alive
Tickets: https://bit.ly/37G2fzi
Praia do Relógio, Figueira da Foz
10 - 12 July 2020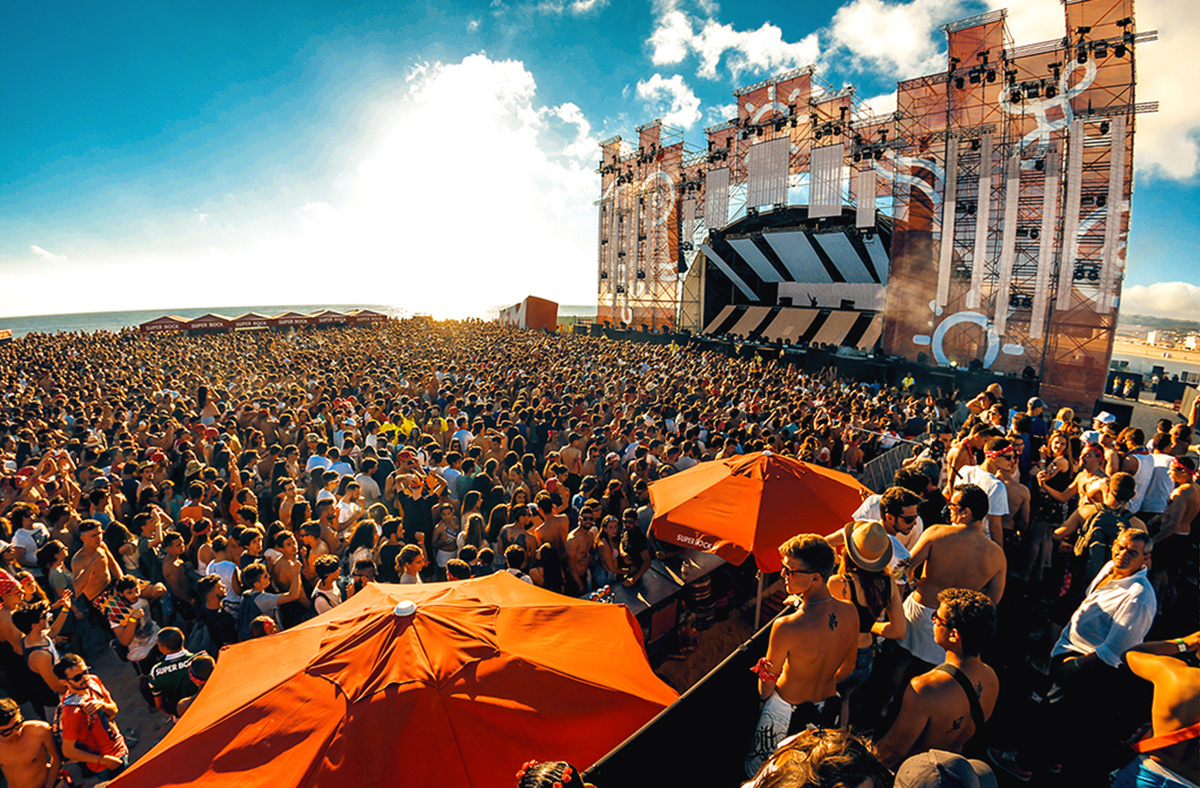 RFM SOMNII is an electronic music festival founded in 2008. Inviting a lineup of dance music megastars to the sands of the Praia Do Relógio, the festival promises three days of high octane partying metres from waters of the Atlantic ocean. Imposing staging, spectacular pyrotechnics, and huge soundsystems accompany the impressive lineup of DJs as the sun goes down and the party continues into the early hours
In last year edition RFM Somnii transformed Figueira da Foz in the biggest and best sunset Portugal as ever seen. This year the party moves from the enclosure to the city, with more stages, street entertainment and after partys. In this edition our focus is to highlight the need to protect the ocean. Life is too short for you to choose something that does not fall in love and worry you.
Confirmed artists for the 2020 edition include: Alan Walker, Dimitri Vegas & Like Mike, Dvbbs, Tropkillaz, Morten and Vini Vici amongst others.
https://www.festivall-app.com/festivals/rfm-somnii
Tickets: https://bit.ly/3bSPR2c
Meco, Sesimbra
16 - 20 July 2020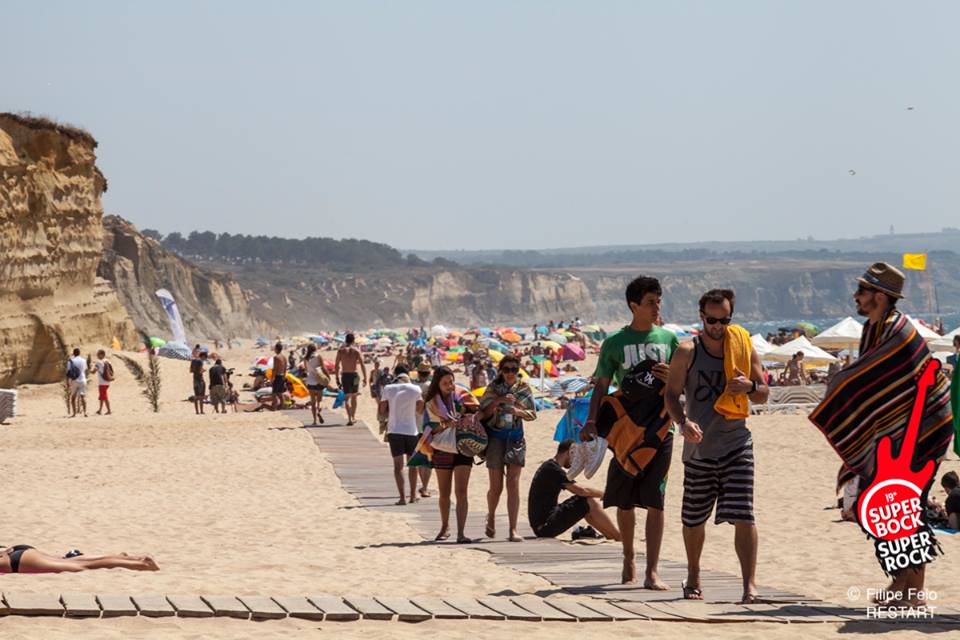 Born In 1995, Super Bock Super Rock is on its way to the 25th edition. The festival has become one of the most historical, credible and recognizable events in Portugal and beyond borders, as it developed an enviable reputation for impressive lineups that regularly feature some of the worlds biggest music stars.
The festival has changed location many times and it's named after its principal sponsor, Super Bock beer. This year, coming back to Aldeia do Meco, close to the wild atlantic shore and it's endless beaches where the dunnes
Versatile, innovative, with a rock attitude, many adjectives of this long life starring the most iconic artists of every moment and emerging sounds of new trends in music. Portuguese music always has a special place in Super Bock Super Rock lineups.
A$AP Rocky, Kati Uchis, Foals, Local Natives, Kevin Morby and Slow J are some of the names diclosed for the 2020 lineup. More is still to come soon.
https://www.festivall-app.com/festivals/super-bock-super-rock
Tickets: https://bit.ly/2SJhDGZ
Vagos, Quinta do Ega
30 July - 1 August 2020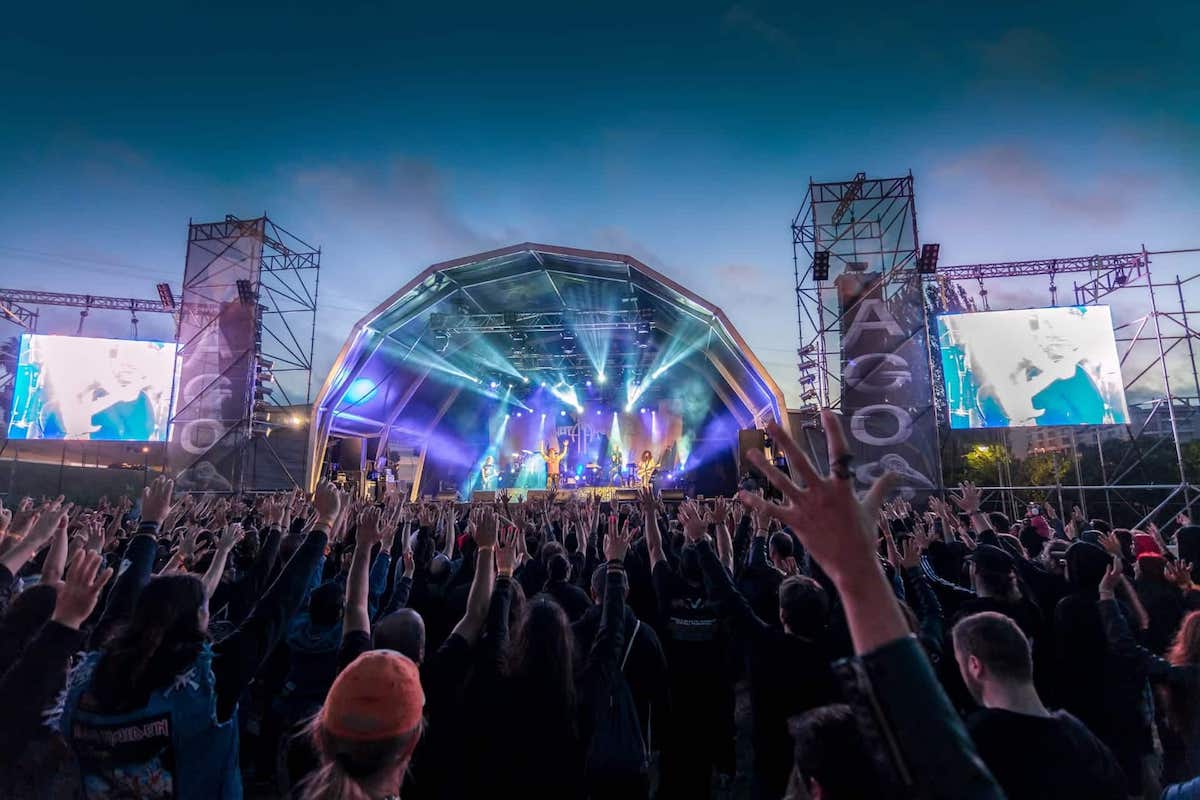 More than a music festival, this event is a meeting of friends of the "metal family" that takes place in Vagos, at the Parque Municipal Quinta do Ega.
As one of the biggest portuguese metal festivals, it´s know for the good times everybody lives there, between all kind of metalheads and surrounded by nature.
The first four bands for this years edition are the North American thrashers Testament, the Dutch Asphyx, the Norwegian Trollfest and the Austrians Harakiri For The Sky.
This year lineup counts with the presence of Testament, Behemoth, Harakiri for the Sky, Emperor, Asphyx, Kataklysm and many more.
Vagos Metal Fest is the perfect vacation for a headbanger!
https://www.festivall-app.com/festivals/vagos-metal-fest
Tickets: https://bit.ly/2HA7lCK
Viana do Castelo
12 - 15 August 2020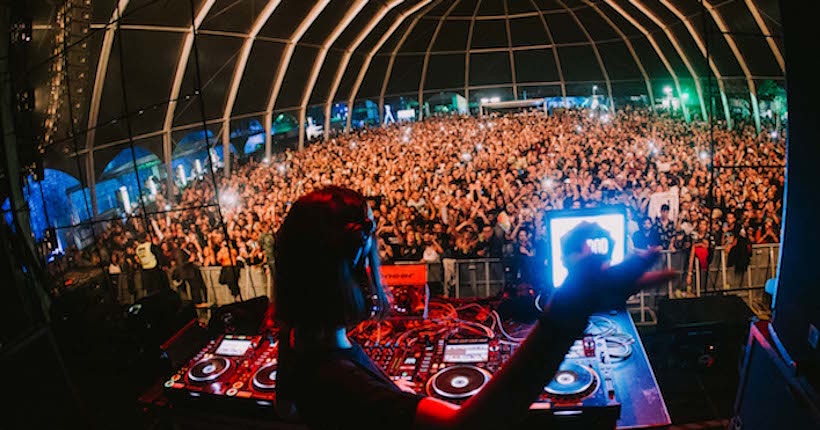 Neopop is Portugal's most respected electronic music festival, held in the coastal town of Viana do Castelo.
Each summer, the festival invites a lineup packed with techno royalty to the historic port for three days of partying and musical appreciation, metres from the Atlantic Ocean.
With live performances and DJ sets from some of the underground's most exciting talent, Neopop has become a bucket-list festival for techno fans across the continent, looking to experience their favourite sounds in a beautiful historic setting.
For this year edition you can flow with the sound of Loco Dice, Paco Osuna, Modeselektor, Fjaak, The Black Madonna amongst others.
https://www.festivall-app.com/festivals/neopop
Tickets: https://bit.ly/2udA7pH
Lisboa, Parque Eduardo VII
4 - 6 September 2020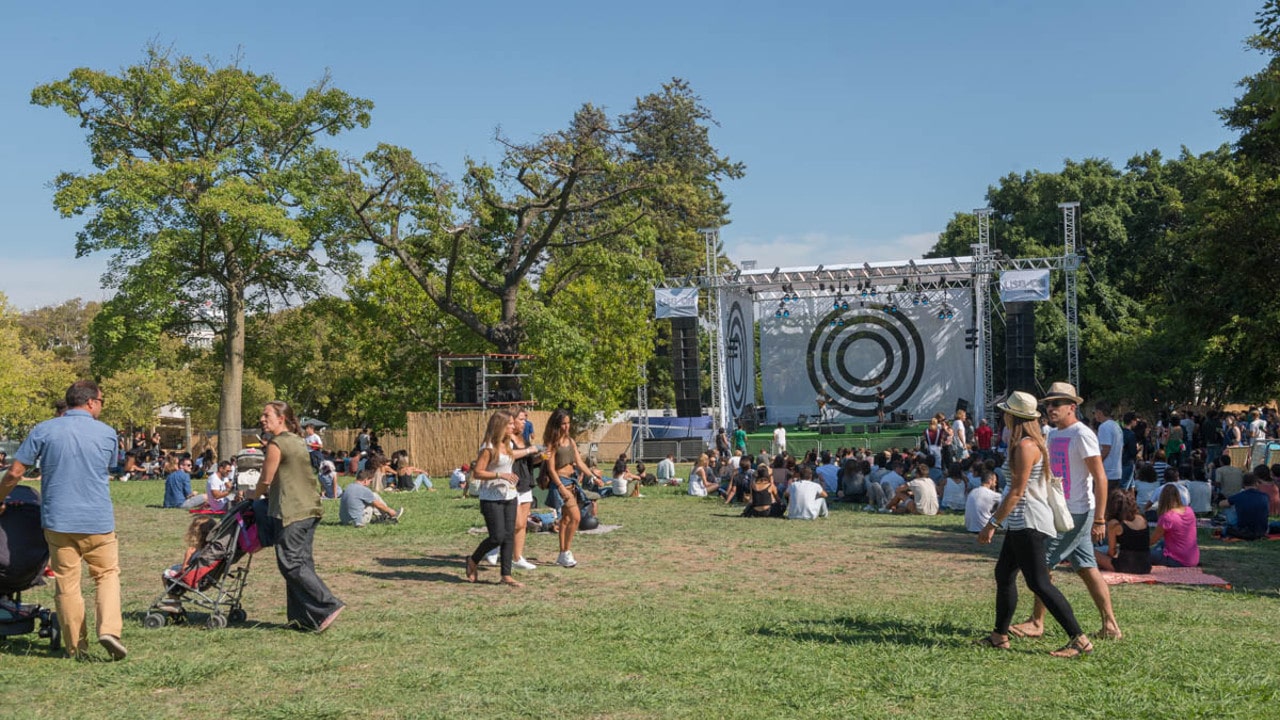 A three-day party at an almost secret sound garden in the city's most emblematic park, "blessed" by Lisbon's incredible light. LISB-ON #Jardim Sonoro is a compulsory event for music lovers who want to enjoy an urban experience in broad daylight with the city as center stage.
A sound garden open from 2 pm to 12 am in a special corner of Parque Eduardo VII. An experience to awaken the senses. A combination of heritage and music, tourism and culture, leisure and pleasure in one single concept, a day party in a garden we consider our own. LISB-ON #Jardim Sonoro is this. More than this. The coolest party in the capital. A brand that stands out for its uniqueness. A special groove to be observed, heard and felt.
Jeff Mills, Kamaal Williams, Silvestre, Body & Soul, Zenner, Magazino, Nocilas Lutz will be part of this year sound experience in the garden.
https://www.festivall-app.com/festivals/lisb-on-jardim-sonoro
Tickets: https://bit.ly/37GSMYv
Zambujeira do Mar, Herdade da Casa Branca, Portugal
4 - 8 August 2020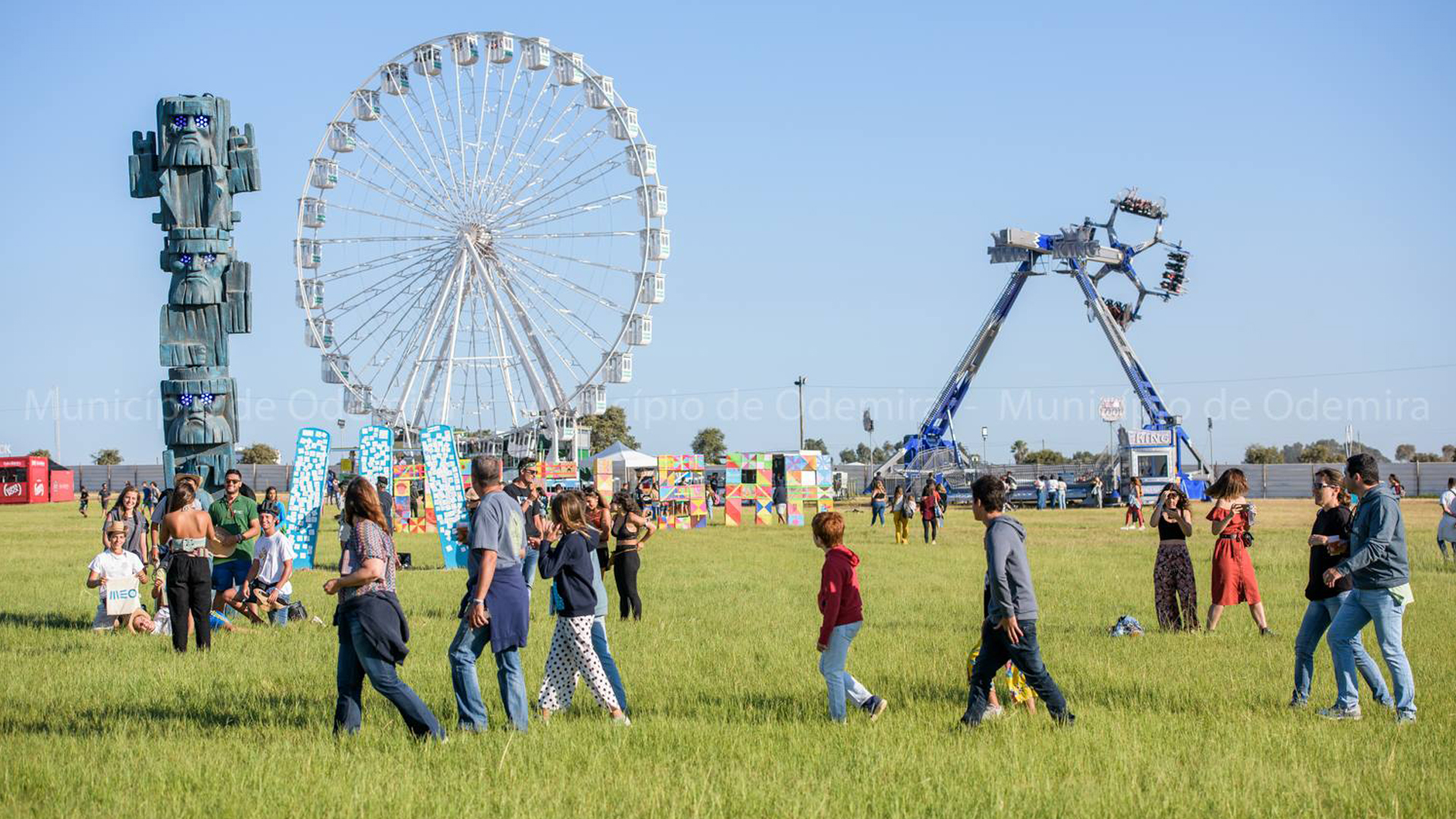 Sudoeste is a large, five-day music festival that began in 1997, taking place every August in Odemira, in southern Portugal.The festival has three stages which play different music simultaneously.
With a lineup that unites superstar DJs and rap royalty, as well as a selection of reggae, pop, rock and indie, the festival is a perfect party to celebrate the height of summer.
Now in its third decade, having hosted the very first edition back in 1997, MEO Sudoeste has deservedly become one of the most eagerly anticipated Portuguese festivals every year.
Camping is free for anyone who purchases a four-night ticket. During the day, the festival features a jazz bar and a free shuttle service to the nearby town of Zambujeira do Mar for shopping, eating, and beach activities.
So far, this year lineup counts will count with the sound of Bad Bunny, Ozuna, Migos, Major Lazer, Black Bear, Melim and Profjam.
https://www.festivall-app.com/festivals/meo-sudoeste
Tickets: https://bit.ly/3bUyDS3
Caminha, Vilar de Mouros
27 - 29 August 2020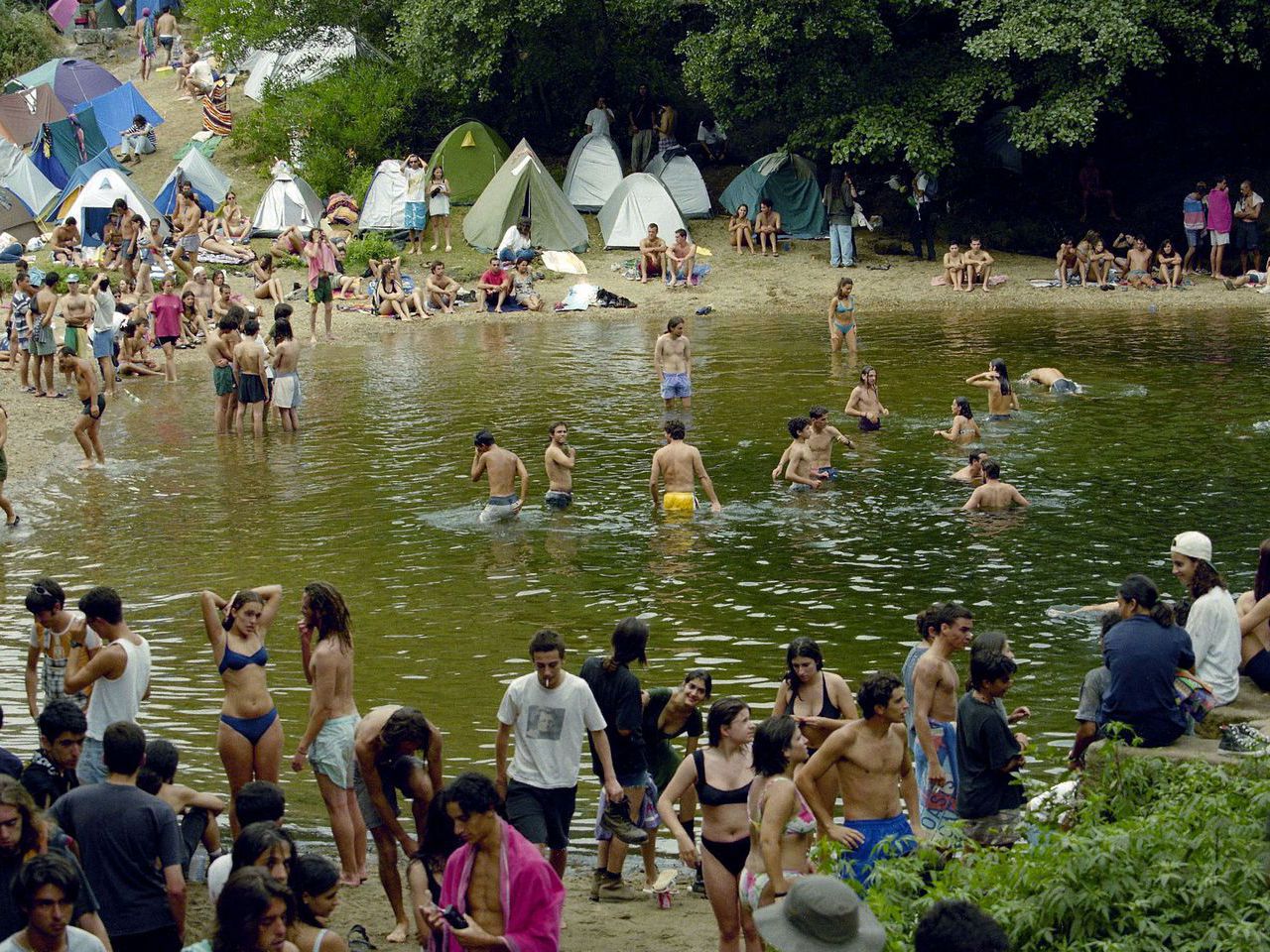 Vilar de Mouros Festival is the oldest rock festival in Portugal and in the Iberian Peninsula. Situated on the banks of the Coura river in the very north of the country, kilometres from the border with Spain, the festival has a rich history that stretches all the way back to the 1960s.
And despite not having been an annual fixture throughout the last half century, there has nonetheless been no shortage of music icons who have appeared at the festival over the years.
What has remained constant is the festival's commitment to showcasing not just established and celebrated talent, but also finding space on the lineup for emerging and exciting new talent from across the globe.
Limpbizkit and Iggy Pop are two of the names disclosed so far for the 2020 edition.
https://www.festivall-app.com/festivals/edp-vilar-de-mouros
Tickets: https://bit.ly/39NEdUr